How to run around your menstrual cycle according to Nike Master Trainer, Joslyn Thompson Rule and More…
In today's digest we bring you articles on How to run around your menstrual cycle according to Nike Master Trainer, Joslyn Thompson Rule, Work Up A Serious Sweat With This Metcon Countdown Workout, Fergus Crawley Runs A Mile In Under 5, Squats 501lb, And Runs A Marathon In One Day! and 10 Simple Ways To Heat Up The Same Old Workout. Hope you enjoy them…
How to run around your menstrual cycle according to Nike Master Trainer, Joslyn Thompson Rule
If you've ever thought about how to take your running to the next level, you've probably spent some time considering programming, what to eat before and after your runs, which running shoes work best for you and even how best to utilise technology and sleep to your advantage. If you're really pulling out all the…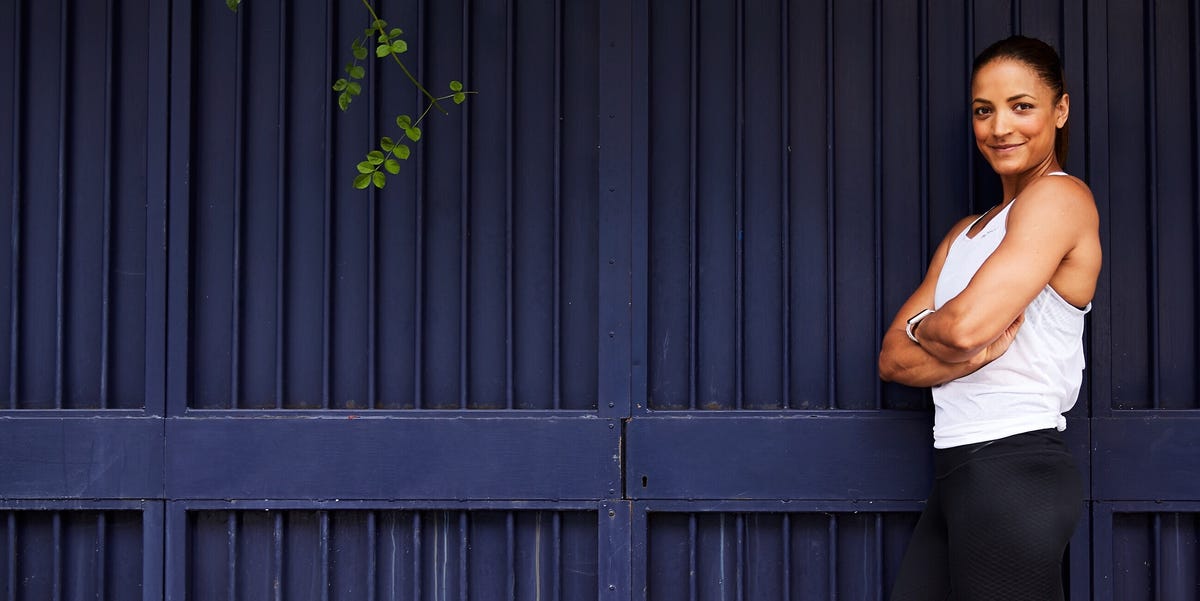 If you've ever thought about how to take your running to the next level, you've probably spent some time considering programming, what to eat before and after your runs, which running shoes work best for you and even how best to utilise technology and sleep to your advantage. If you're really pulling out all the stops, you're probably no stranger to the occasional sports massage or visit to the chiropractor, either.
Ultimately there are many factors that can affect how well we perform out on the roads, and all of them deserve some attention if improving performance is a priority. But one factor that we might be guilty of neglecting without realising is our hormones, according to Nike Master Trainer, Personal Trainer and Sports Therapist, Joslyn Thompson Rule.
'Awareness of the stage we are at during our menstrual cycle can influence our approach to training,' Joslyn explains. 'However, it's important to note that while there are hormonal variations that impact the intensity at which we can train and our ability to recover amongst other things, important lifestyle factors play a key role in keeping our hormones in balance.'
Joslyn is referring to sleep, nutrition, hydration and stress management – but of course many other lifestyle factors have an effect on keeping our hormones in check, so it's important to stay in tune with your body overall. 'Not being mindful of these lifestyle factors means we can rely less on utilising hormonal variations throughout our cycle.' Programming your training to suit specific stages of your cycle will mean little if you're falling short on sleep and not managing your stress levels, she adds. 'So we need to treat this as information first and foremost and not as gospel.'
Train with your stages
The various stages we go through in our cycles are hard to wrap our head round, so you'd be forgiven if the way they affect our training is even more news to you. But knowing that the body can respond differently at various stages is useful information to really nail that well-rounded approach to running.
'There are two main phases of the cycle, the follicular phase (days one to 14, roughly) and the luteal phase (days 15 to 28),' Joslyn explains, pointing out the length of each phase of course does vary from person to person, too. 'The follicular phase starts on the first day you get your period and lasts for roughly two to two and a half weeks until ovulation. The hormone oestrogen steadily rises during the follicular phase and is responsible for building muscle (anabolic), maintaining bone density, increased memory and mental agility, and higher pain tolerance amongst many other functions.'
'Towards the end of the follicular phase, testosterone increases also, which is responsible for: building and maintaining muscle and bone density, and giving you confidence and assertiveness. Testosterone also has a strong influence on spatial cognition.' So how should this affect your running? 'The influence from these hormones during the follicular phase would support more intense runs, hill sprints and track sprints, with increased capacity to recover despite the intensity,' advises Joslyn, highlighting that this would generally be the best time to take advantage of volume and intensity. 'You can do more and push more if it feels good to do so. As we approach ovulation with oestrogen at its peak, we could go for a PB as our bodies are primed to do so.'
'The luteal phase starts around ovulation and lasts for roughly two to two and a half weeks until the first day of your period. The hormone oestrogen steadily lowers, alongside testosterone. The hormone progesterone steadily rises and can inhibit recovery, lowers pain tolerance, is catabolic (breaks down muscle) and inhibits the motor cortex – quite the opposite of oestrogen!' A shift this dramatic in hormone activity should be reflected in the way you train, Joslyn adds. 'Due to reduced ability to recover and a lower pain tolerance, low intensity, longer runs would be more suitable during this phase.' Don't forget to include more rest days during this phase, as well as less pressure on yourself to push as hard! 'The mental element of this is important also – knowing where you are in your cycle may explain why on some days you don't feel as strong, fast or motivated.'
Pull back to go further
Making progress with your running is about smart training then, if we are to consider the huge influence that hormones has on our muscles, recovery and confidence throughout the month. While it might seem counterintuitive to pull back at times in order to make further waves in the long run, it's something Joslyn has been championing for years.
'Our bodies are less primed to be pushed during the luteal phase as oestrogen and testosterone lower over this time,' she explains, while also noting that this is still very much dependent on the individual and how in tune they are with their bodies and indeed their level of training. 'For example, elite athletes are unable to plan their race calendar around their cycle – if they are at a competition during the luteal phase, they will still push. So in some cases we have to treat it like information that better informs our decisions around what we do.'
Not only does being in tune with your menstrual cycle have the potential to boost your running performance, it could also help to prevent injury due to the effect that oestrogen can have on the joints. If you're someone who regularly experiences niggles and pains, it might be worth noting that your hormones could be playing a role in this.
'One of the functions of oestrogen is that it can increase joint laxity,' explains Joslyn. 'There have been several studies into the impact of this and the effects of pre-ovulation on ACL injuries in female athletes.' Joslyn refers to research called 'Effects of the menstrual cycle on lower-limb biomechanics, neuromuscular control, and anterior cruciate ligament injury risk: a systematic review' by Vivek Balachandar, Jan-Luigi Marciniak, Owen Wall, and Chandrika Balachandar that looked at 17 studies. The research produced strong evidence that the greatest risk of ACL injury is within the pre-ovulatory phase of the menstrual cycle, and that females with greater ACL laxity in the pre-ovulatory phase experience greater knee valgus and greater tibial external rotation during functional activity.'
Aligning the intensity of your runs with the stages of your menstrual cycle really isn't as complicated as it seems, and could really give you the edge out on the road. Knowing when to increase intensity, and when to increase recovery, could be the game changer you're looking for. If your cycle isn't as regular or straight-forward as it is for some, this is the perfect reason to find out why. 'Start tracking straight away,' Joslyn recommends apps including Moody, Clue and Fitrwoman. 'Your cycle is a reflection of your health – if it is irregular or non-existent, your body is telling you something.' Of course if you have any concerns or think you need further advice, seek help from a professional. For further reading, read Maisie Hill's Period Power and Nicole Jardim's Fix Your Period, she adds.
This content is imported from Instagram. You may be able to find the same content in another format, or you may be able to find more information, at their web site.
Like this article? Sign up to our newsletter to get more articles like this delivered straight to your inbox.
SIGN UP

How to run around your menstrual cycle according to Nike Master Trainer, Joslyn Thompson Rule was originally published at https://trib.al/Hiue2dv

Make sure to follow Body Shapr on Facebook -
Body Shapr
Work Up A Serious Sweat With This Metcon Countdown Workout
We like simple workouts here on Coach, and by that we mean easy to follow, not easy to actually complete. This metcon workout from Ami Acharya, trainer at Sweat It, is certainly not complex on paper: you do six exercises in a circuit, starting at ten reps for round one, then doing eight reps in…
We like simple workouts here on Coach, and by that we mean easy to follow, not easy to actually complete. This metcon workout from Ami Acharya, trainer at Sweat It, is certainly not complex on paper: you do six exercises in a circuit, starting at ten reps for round one, then doing eight reps in round two and so on… until you force your burning muscles to squeeze out one last rep in the final round.
How To Do This Workout
The workout is designed to be done with two dumbbells or kettlebells. These should be heavy, but you are going to do 55 reps of each exercise so bear that in mind. Acharya suggests starting with around 35-40% of your bodyweight for the combined weight of the dumbbells.
The circuit contains six exercises in total and you start with ten reps of each exercise except the overhead carry, where you cover 40m for every round of the circuit. For the other five exercises you'll be dropping a rep each round, so each circuit will get easier as you tire.
In each circuit you aim to complete the six exercises back to back with minimal rest, then take a 30-second break before starting your next circuit. We told you it would be tough!
1 Deadlift row
"Hold the dumbbells in front of your thighs," says Acharya. "Brace your core, stand with a slight bend in your knees and hinge at your hips to lower the dumbbells, keeping them close to your thighs and shins without allowing your back to round. In this bent-over position, bend at the elbows and lift the dumbbells past your hips, bringing your elbows up and squeezing your shoulder blades together. Lower with control, and then thrust your hips forwards to stand back up."
2 Thruster
"Stand with your feet hip-width apart," says Acharya. "Hold the dumbbells by your shoulders, brace your core and with your centre of gravity over your heels, squat down without allowing your spine to round. Drive through your heels to stand back up and press the dumbbells overhead without arching your spine."
3 Dumbbell swing
"Stand with your feet hip-width apart and a slight bend in your knees," says Acharya. "Hold one dumbbell with both hands between your knees. Hinge at your hips so your chest is around parallel to the floor, keeping your back flat and your shoulders pulled back. Swing the dumbbell through your legs and then back up to chest level by thrusting your hips forwards, tucking your tailbone under and squeezing your glutes."
4 Press-up
"Get into the top press-up position, putting your hands on a bench if you want to make it easier," says Acharya. "Bend your elbows to lower your body, then drive through your hands and press back up to the starting position. Engage your core to maintain a neutral [straight] spine throughout."
5 V-up
"Lie on your back with your legs straight and arms extended behind your head," says Acharya. "As you exhale, raise your arms and legs to form a V-shape, and then lower with control. Maintain a neutral spine and initiate the movement with your abs – avoid using momentum or collapsing."
Overhead carry
"Hold the dumbbells overhead with your core braced and spine neutral," says Acharya. "Keep your arms straight and your shoulders stable as you walk 40m with a steady stride."

Work Up A Serious Sweat With This Metcon Countdown Workout was originally published at https://www.coachmag.co.uk/workouts/8231/work-up-a-serious-sweat-with-this-metcon-countdown-workout


Make sure to follow Body Shapr on Facebook - Body Shapr
Fergus Crawley Runs A Mile In Under 5, Squats 501lb, And Runs A Marathon In One Day!
For most people it is hard enough to run a marathon, hit big squat numbers, and run a sub-5 minute mile. Not only did Fergus Crawley do all three of those things, but he did so all in just one day. Scotland's Fergus Crawley is an endurance athlete, who has previously competed in powerlifting, as…
For most people it is hard enough to run a marathon, hit big squat numbers, and run a sub-5 minute mile. Not only did Fergus Crawley do all three of those things, but he did so all in just one day.
Scotland's Fergus Crawley is an endurance athlete, who has previously competed in powerlifting, as a junior athlete. He made the decision to put all of these skills to the test when he chose to push the limits of his body. The 19-year old took to his YouTube to document a ridiculous physical challenge.
The video that Fergus posted sees him running a mile in under five minutes, doing a 501lb back squat, and running a marathon. These are all feats that are impressive in their own right. However what made Crawley's efforts even more unbelievable, is the fact that he managed to do all three of these things in just a single day.
The first of these challenges that Fergus completed was the squat, which he was initially worried about doing. However after three warm-up reps, he managed to take that 501lb for a ride, as relief flooded his face. Next up was the 11:30am mile, which he managed to complete in 4:58, keeping a steady pace the whole time. Lastly he did the beastly marathon, beginning at 4:00pm, and running for just over five hours.
The standard marathon typically runs 42.2km (26.2 miles). However Crawley actually ran more than this, going for a solid 43.9km (27.28 miles). The reason for this extra length is because he was originally hoping to do 50km in under five hours, but when he surpassed the five hour mark, he decided to call it quits.
Although Fergus Crawley was unsuccessful in his goal of 50km in under 5 hours, there is no denying that this level of achievement is simply mind blowing. Most people would have a hard time doing any one of those three activities. Nevertheless he managed to channel all of his physical abilities to do all three at once.
Join our list
Subscribe to our mailing list and get interesting stuff and updates to your email inbox.

Fergus Crawley Runs A Mile In Under 5, Squats 501lb, And Runs A Marathon In One Day! was originally published at https://fitnessvolt.com/fergus-crawley-squat-marathon/


Make sure to follow Body Shapr on Facebook - Body Shapr
10 Simple Ways To Heat Up The Same Old Workout
"It's not the heat, it's the humidity." Well, actually, it's likely both that are sapping your energy lately, turning your workouts into a sweaty, miserable slog. You may feel your opportunity to build your best-ever body this season—as you swore you would back when we were counting down the days to summer—melting away in the…
"It's not the heat, it's the humidity." Well, actually, it's likely both that are sapping your energy lately, turning your workouts into a sweaty, miserable slog. You may feel your opportunity to build your best-ever body this season—as you swore you would back when we were counting down the days to summer—melting away in the process.
Fortunately, it's not too late to turn your workouts around and get results you can show off before the season's gone. With the help of EAS athlete Steven Lopez, an active-duty Coast Guardsman, we've devised 10 ways (plus a bonus tip) to beat the backslide and recharge your flagging training plan, starting now.
---
---
1. Take Advantage of Your "Hidden" Strength Reserves
"Not everyone realizes it, but most individuals are 20-30 percent stronger during the eccentric [lowering] part of the lift," Lopez says. That means you can tap into that additional power by training eccentrics specifically.
Action: Lopez suggests training eccentrics on the last set of a core multijoint move, like the bench press, machine press, or leg press. "You'll recruit fast-twitch muscle fibers best with anywhere from 95-110 percent of your max," he says. "Have a partner help you through the positive portion of each rep, then he or she should stay with you as you control the negative with a count as long as 5 seconds. Do 2-3 reps, but don't try to push it further than that. If you do it right, you won't need to."
2. Go Heavy and High Rep
In the typical pyramid, you drop the reps after warm-ups as you increase the weight set to set. So it may seem crazy to suggest that you should try to do 12-15 reps with the same weight you're now getting 8 or so reps with. But you can do it with the help of a powerful intensity technique called "rest-pause." Rest-pause takes advantage of the quickly recharging phosphagen energy system in the body, which can partially recover from depletion in a matter of seconds. Ultimately, it allows you to do more heavy reps with a given load, putting greater stimulus on the target muscle.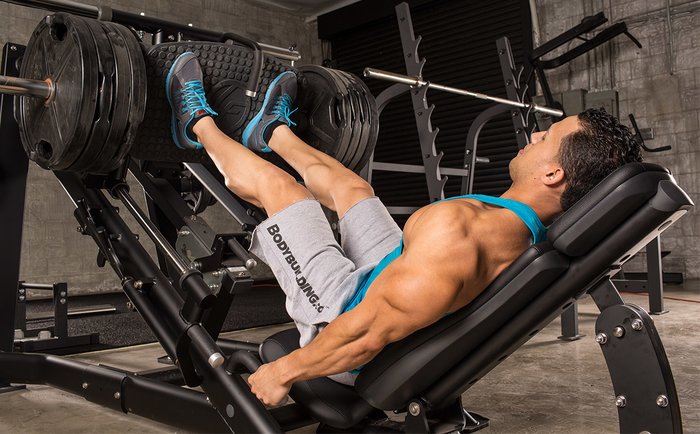 Action: To use rest-pause on your last set, load the usual amount of weight you handle for 6-8 reps. Perform 3-4 reps before resting 10-15 seconds. Repeat three more times to hit a total of 12-16 reps. Try rest-pause on one set in each of your body-part programs for the next week, and continue to pepper it into your routines for the rest of the summer.
It should be noted that, if you're not already taking a quality pre-workout supplement, you should consider adding one to your supplement arsenal—especially when attempting high-intensity training techniques like rest-pause. A good pre-workout will help boost your energy and deliver performance nutrients like creatine and beta-alanine so you can get the most work out of each and every workout.
3. Get a (New) Grip
A barbell curl is a barbell curl, right? Well, yes—and no. While doing a curl will work the biceps, changing your grip slightly alters the stimulus, meaning the muscle fibers are engaged a bit differently than the standard palms-up, shoulder-width style. Turning your palms downward brings the forearms more into play and develops the tie-in between the upper and lower arms. A wider underhand grip 3-6 inches outside shoulder width better targets the short head of the biceps, while a narrow grip inside shoulder width puts more emphasis on the long head, which forms the peak on your arm. That's just an example; grip alterations make a difference on any exercise you do by slightly altering the muscle recruitment.
Action: If your routine has grown stale, consider changing up every grip—some in a minor way, some radically—throughout your next upper-body workout.
---
---
4. Play the Angles
Just as grips make a huge difference in how an exercise impacts the target muscle, so does your angle. The easiest example, of course, is the adjustable bench for presses or flyes—an inclined bench better targets the upper pecs, flat the middle region, and a decline angle the lower pecs.
However, that's not the only body part where angles matter. Think about all your movements and the angles involved. Single-joint raises are most often done standing, to the side or to the front, but there are many options. Cable cross-overs can be done from any pulley position. A preacher curl can be done off the steeper or moderately inclined side of the bench. For the legs, lunges can be done forward, backward, to the sides—or any point in between. All such minor changes allow slightly different muscle-recruitment patterns, allowing you to hit a muscle more completely.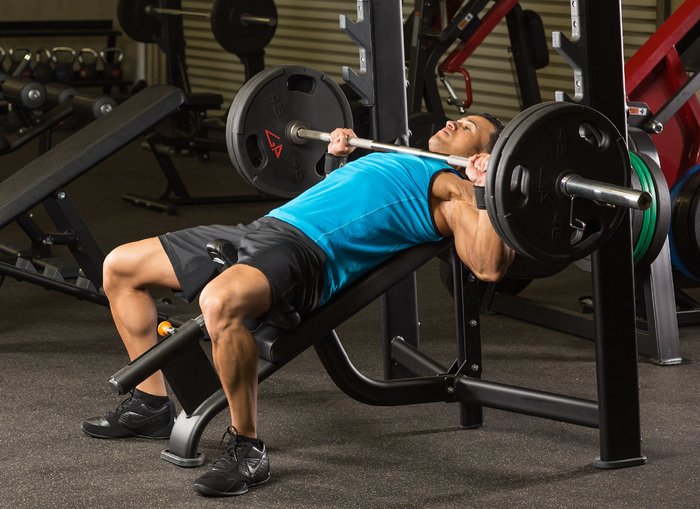 Action: Introduce new angles to exercises in your own workout, but not all the time. Especially as you approach a training plateau, make adjustments to vary the angles in your workout.
5. Make a Unilateral Change
For nearly every exercise that requires two arms or two legs, there is a single-limbed alternative. That could be a single-leg extension, or a single-arm dumbbell chest press or cable pull-down. Unilateral exercises help promote muscular balance by not allowing a stronger limb or side of your body to take over for a weaker one.
Action: Trade in some of your two-limbed movements for the unilateral variation. To get more extreme, you can even go so far as to switch all your applicable bilateral moves in your current workout for single-limbed exercises for at least a week. You'll be skipping barbells during this time.
6. Speed Up, Slow Down
It's not only about how many reps you do, it's how you do them that also matters. While the "traditional" rep is about two seconds up, a one-second peak contraction, and two seconds down, that's not the only way to get optimal results.
Explosive reps—where you push as hard and as fast as you can through the positive portion of each rep while maintaining control—can train the fast-twitch muscle fibers in different ways. In addition, a super-slow rep tempo, where you take from 5-10 seconds to complete the upward and downward phases of a rep, can challenge you in a completely different way, eliminating any momentum that might help you to complete the lift.
---
---
Action: Manipulate your rep speeds, adding explosive reps on some heavier compound exercises while trying super-slow reps for an exercise or two in the middle to latter portion of your workout.
7. HIIT Your Fat Stores
If staying lean is your goal this summer, don't ditch the cardio just yet. However, you can definitely make your sessions shorter and more efficient. Lopez recommends high-intensity interval cardio 2-3 times per week.
Action: "These can be outdoor wind sprints, or you can do them on a treadmill or elliptical trainer if that's your best option," Lopez explains. "After a warm-up of at least 5 minutes of a lower-intensity walk and jog, go full-intensity for 30-45 seconds, and then recover for up to 2 minutes—that cycle would be one interval. Do this for just 5-6 intervals and you can help take your fat loss to the next level, especially if you've never really tried HIIT before."
8. Focus Your Efforts
The ripped, muscled physique you want may be vivid in your mind, but it's very difficult to train for multiple goals simultaneously. Instead, prioritize one or another. For the rest of this summer, pick just one physique goal and put 100 percent effort into achieving it. That can apply to building up a single body part, too.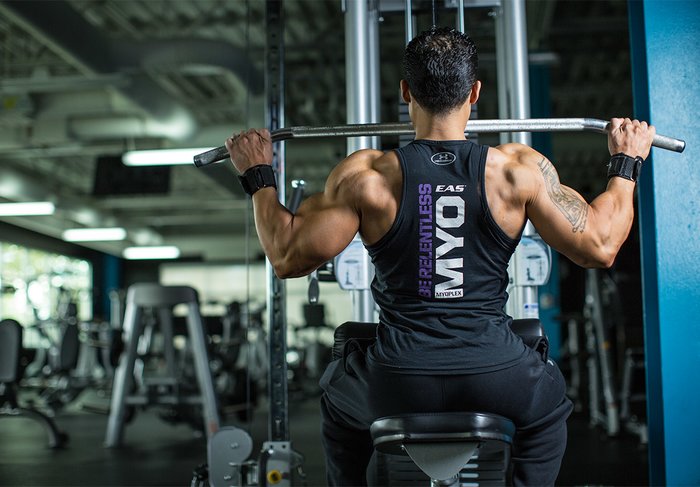 Action: Let's say your goal is to get a wider back. First off, train it by itself at the top of your split—Mondays, for instance, with Sunday as a rest day. Add a second back day later in the week, perhaps Thursday. You can even pepper back movements into other training sessions: Pull-ups could be used in a warm-up sequence, or you can do a few sets of pull-downs or rows at the beginning or end of another body-part workout. Watch out for the signs of overtraining, but if you do this short term, you should be all right.
9. Seek Expert Guidance
You know why so many people do deadlifts wrong? Because they never learned to do them correctly! Trainers aren't just for newbies and executives; even top pro bodybuilders have coaches, and many competitive powerlifters use strength coaches. So why not get a certified professional on your team, at least for a while.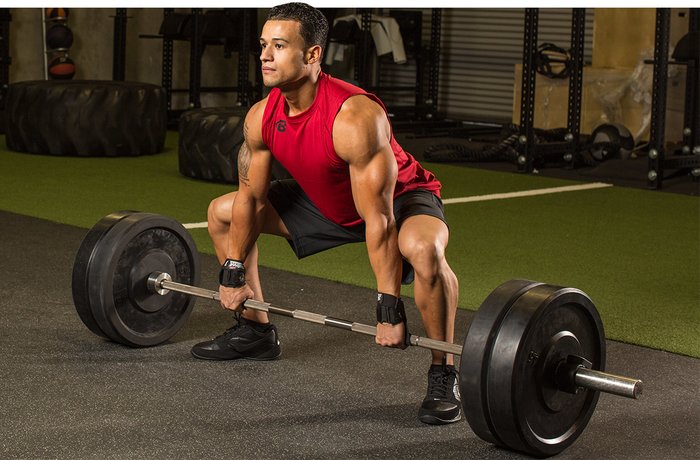 Going in open-minded can give you all sorts of ideas on new ways to train, and a fresh pair of eyes will more than likely notice bad habits that have creeped into your form. Longer term, a personal trainer can provide just the motivation needed if you've got a particular goal in mind, whether it be a race or a physique contest. And, if you have any issues with consistency, knowing you're paying someone who is waiting for you provides a lot of motivation to get to the gym and not miss workouts.
---
---
Action: Identify a seasoned and respected personal trainer for at least one session to see how well you match. If you're good with him or her, invest in a month's worth of sessions to not only lock down your exercise technique but also try new programs (many of which you can find here on Bodybuilding.com).
10. Ditch the Gym
Imagine if you showed up at your favorite health club tomorrow—the one you've been frequenting for years—and it was shuttered. Doors locked, equipment loaded onto a truck, a "For Rent" sign in the window. All of a sudden, you need to figure out how to get today's workout done. What would you do? Take it outside and improvise, that's what.
On occasion, try putting together a routine of bodyweight moves, plyometrics, and cardio that will take your training outdoors and allow you to break a serious sweat. If that's too much, consider even checking out another gym on a day pass, where a new environment may help you invigorate your approach as you find your way around new equipment, new floor setups, and new people who might inspire you to try something different.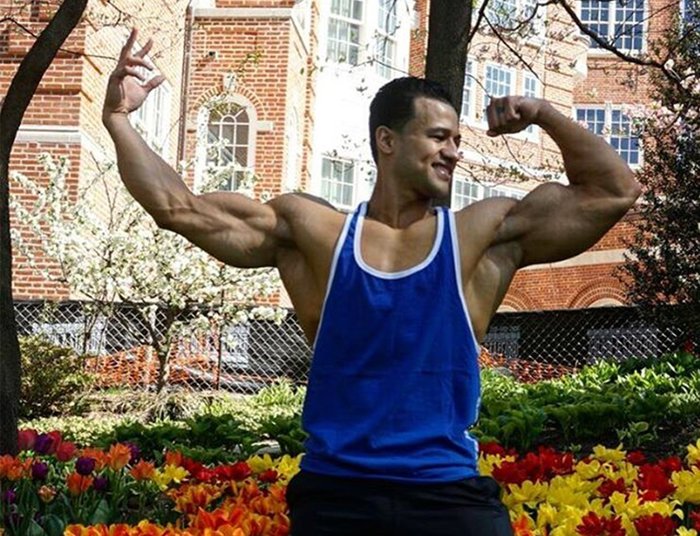 Action: Each week, do at least one outdoor workout, or head to a different gym in your city. And don't be afraid to venture well outside the box, either, trying out a CrossFit or mixed-martial arts gym.
Bonus Tip For Emergency Use Only: Do a "Spring Cleaning" This Summer
It might seem crazy to throw out your whole program—every workout, set, and rep scheme you've been doing religiously for months, perhaps years. Yet, such a spring cleaning may be exactly what you need to make a fresh start again. The bigger problem: We tend to get comfortable in what we do, and habits are hard to break.
Yet, the human body is a machine that can adapt to nearly any challenge you toss its way. Workouts that were hard and elicited gains in the first few months can soon become stale. Muscles grow accustomed to the overload, and positive physique changes stall. A completely new mode of attack can be just the shock mechanism you need to see the same sort of drastic improvements you made way back when you were just a beginner.
Action: Find a new program that's materially different from what you've done in the past, such as one geared for strength training. Work on it aggressively to bring your strength to a whole 'nother level.
---
---

10 Simple Ways To Heat Up The Same Old Workout was originally published at https://www.bodybuilding.com/content/10-simple-ways-to-heat-up-the-same-old-workout.html?utm_source=facebook&utm_medium=Social_content&utm_campaign=fb_articles&utm_content=fb_articles