Walking benefits you and your dog, Northwest Indiana fitness experts and vets agree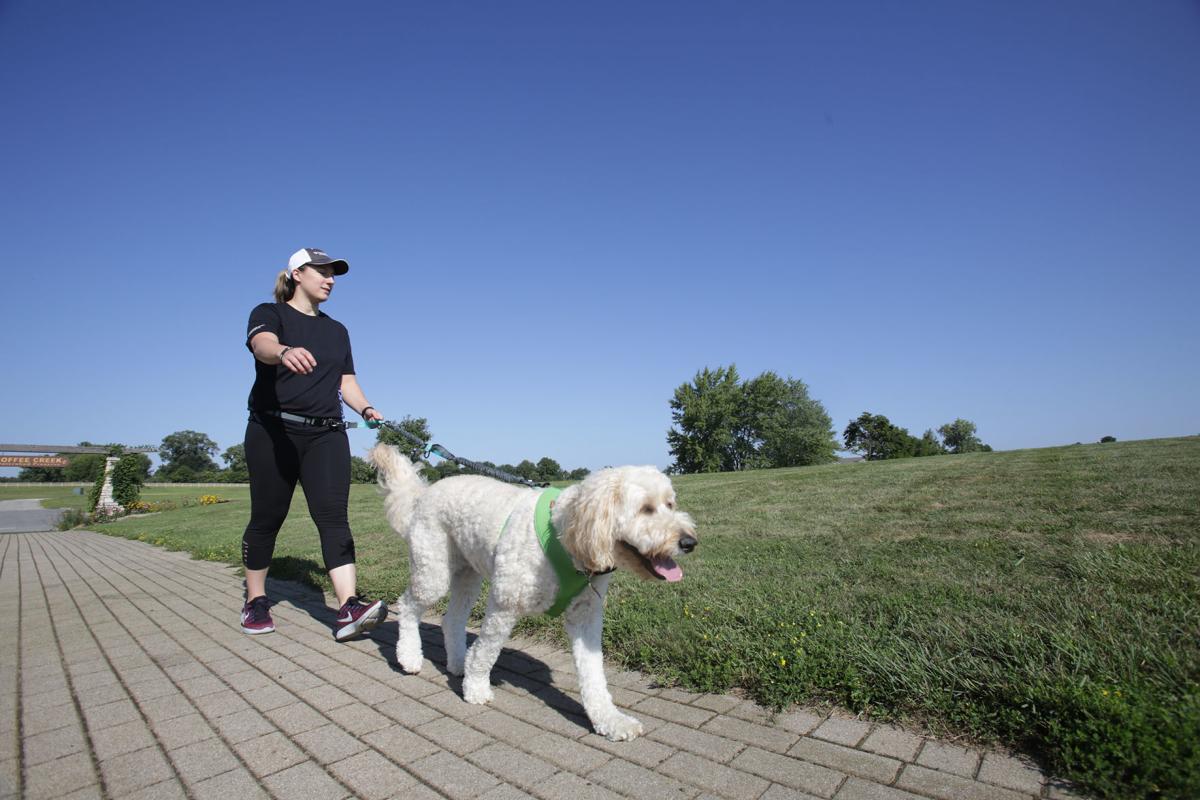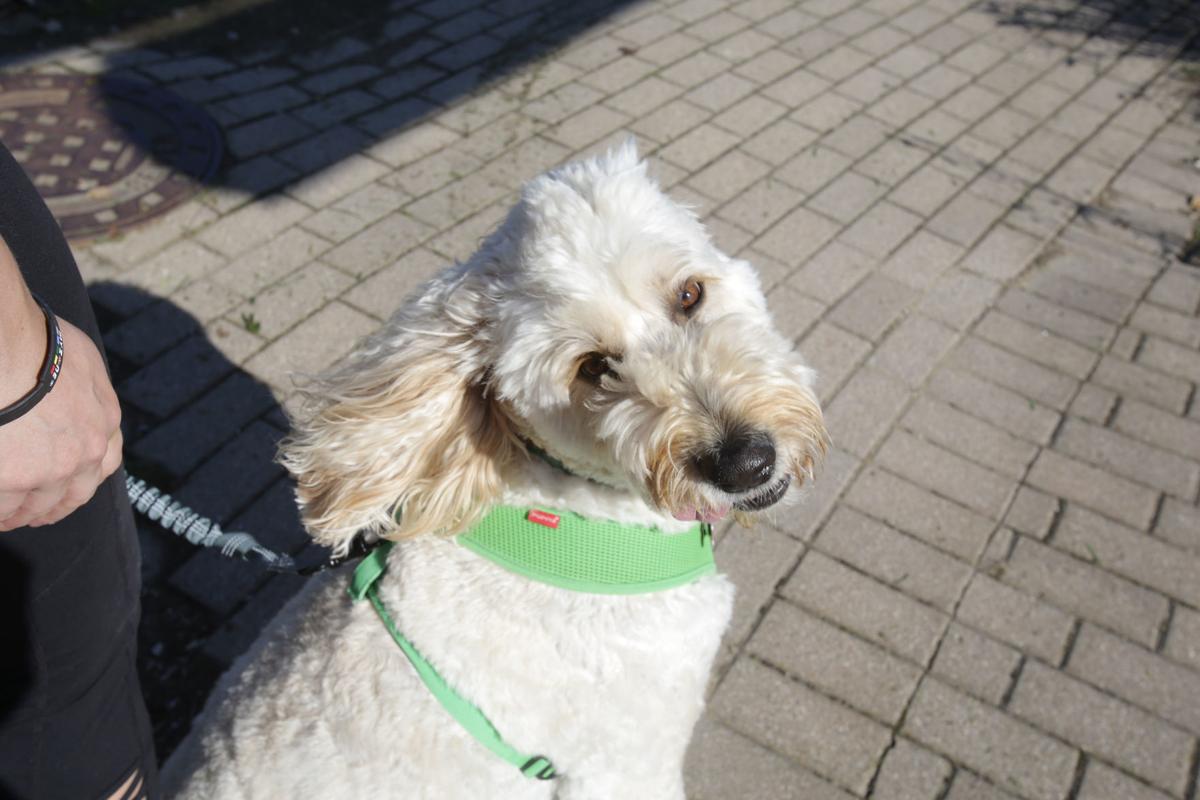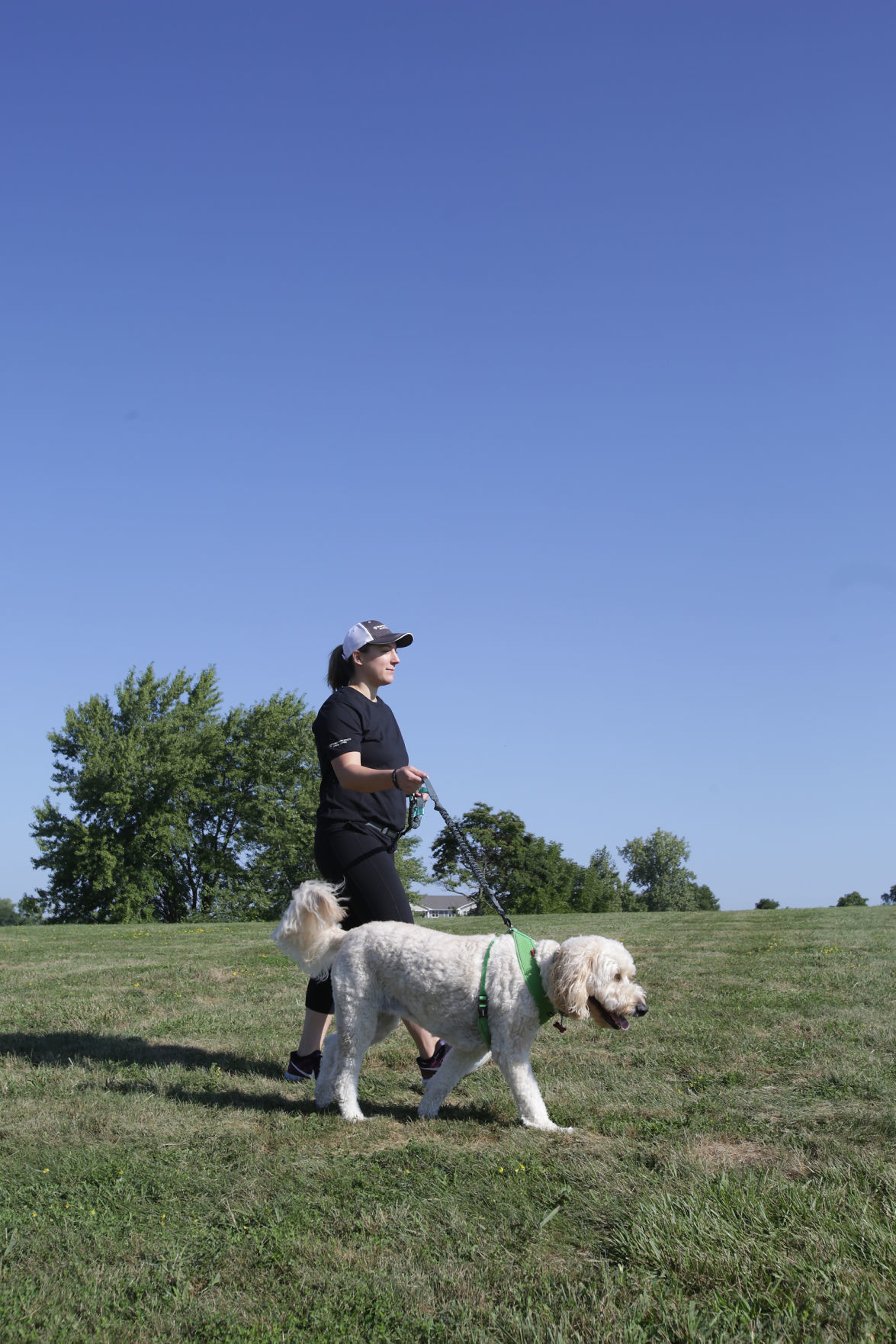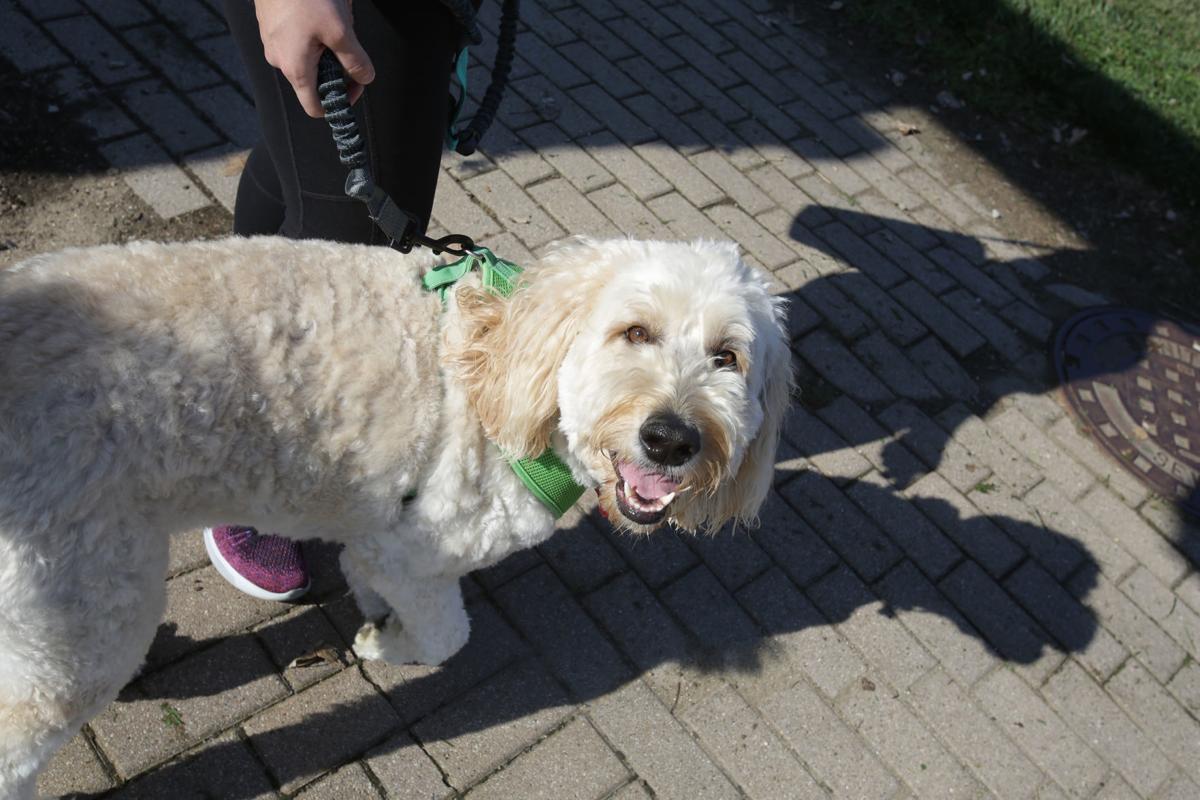 When it's time to go for a walk, Laila wildly wags her tail, runs to her leash and pulls her owner out the door.
"I love making her happy, so it helps motivate me to get out the door," Krissy Roberts said of her 4-year-old, 80-pound Goldendoodle.
Though there's little question that four-legged family members benefit from daily walks, new research shows human companions do as well — and in more ways than physically.
Recent studies show that adults who walk their dogs are more likely to meet the American Heart Association's standard exercise recommendation of about 150 minutes a week of moderate physical activity.
But the benefits of taking a walk with a dog can far exceed that — for pooch and human.
"I think any physical activity has the potential to inspire further activity," said Roberts, a fitness supervisor with Franciscan Health Fitness Centers. "When you experience all the health benefits of being active, you are inspired to continue because of how good you feel."
In addition to helping maintain a healthy weight, walking can help prevent various heart conditions, strengthen bones and muscles, improve balance and coordination, and boost moods, Roberts said.
Those emotional and mental benefits extend to both two- and four-legged walkers, said Jessica Petalas, director of the Humane Indiana shelter in Munster.
"Walking together with your dog helps build the human-animal bond, which has amazing health and mental wellness benefits for both people and their pets," she said. "It is also a wonderful way to give your pup exercise and enrichment."
Keeping pets healthy, agile and limber is important to reduce issues later in life, Petalas said.
"Regular walks are beneficial to your pet's digestive system, can help reduce or eliminate destructive behaviors and reduce stress," she said. "A nighttime walk also can help you both feel more relaxed at bedtime."
A walk also helps build trust in a dog-human relationship, Roberts said.
"It helps decrease loneliness, dog boredom, and hyperactivity in your pet," she said. "If you are a working owner, your dog is probably alone for a large majority of the day and will be ready to burn off some energy."
Walking with a dog may reduce distractions, such as cellphones, that impede the goal of relaxing, said Dr. Ashley Kirkwood, an OB-GYN specialist with LaPorte Physician Network Women's Care.
"It's good to be unplugged," she said.
Research even shows that simply owning a dog may increase one's lifespan, she said. A 12-year Swedish study found that having a dog was associated with a 20-percent lower risk of death from all causes and a 23-percent lower risk of death from cardiovascular disease.
For Dr. John Lynam, a urologist with the Porter Physician Group, walking with his dogs solved his issue of finding the time — and will — to exercise.
"Between work and being on call, I would always find reasons not to go to the gym," he said.
After seeing the benefits of daily walks with his dogs, he now recommends that patients interested in getting a dog visit a shelter or dog rescue operation and use that new relationship to get moving.
"Whatever it takes to motivate you," Lynam said. "I never walk my neighborhood without them, and I've found both my dogs and myself are more sociable."
Cat people, fear not. Though not everyone owns a dog, there are opportunities to get the same benefits while giving back.
En Humane Indiana, por ejemplo, se necesitan voluntarios para pasear a los perros que esperan un hogar en el refugio, dijo la coordinadora de voluntarios Arianna Baiz.
Además de pasear a los perros, los adiestradores ayudan a enriquecer la vida de los animales a través de entrenamiento básico, actividades y ayuda con eventos fuera del sitio, dijo.